I appeared.
Yeah, PAVGN asked me to join, and I did.

I got nuthin else to say but go look at some of the things I've created.
(Please excuse my lack of in game pictures, I have no way of doing that now.)
I made two new textures, first is Trollface Wario. I have no idea why I made him, I just did it randomly. He uses a renamed mouth bone, so it makes some moves look strange. The texture itself is just a bunch of filters, but whatever.
Second is a revamp of Tron Legacy Mario, not much to say about it though. it has two versions, one with a Identity disk, and one without it.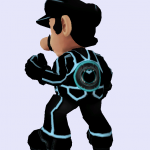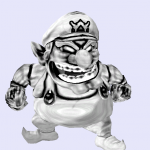 Legacy Mario Revamp: www.mediafire.com/?n58fw5ubii81c1t
Troll Face Wario: www.mediafire.com/?nj8s0ncswh9stuq