This is my official retirement. I had an amazing run here, this was amazing, this was incredible, I had so much fun here, this was a great experience in my life, and I have a lot of appreciation for everyone who supported me over the years. I gotta thank Stack Smash for taking a chance on a rabid fan with minimal hacking skills all those years ago. I'll remember It like It was last Thursday. I gotta thank the fans, and the huge fan base that I've built up over the years. You guys mean everything to me, I wouldn't have been able to do all the amazing things I've done without you. Thank you, you've all been so amazing, I'm done. Farewell.
No, you know what? Fuck that, I do have a new hack to show today. I know It doesn't make any sense, but I love this stage. Behold!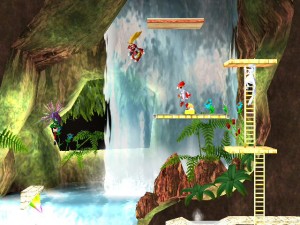 "What's different about the stage?" You might be asking.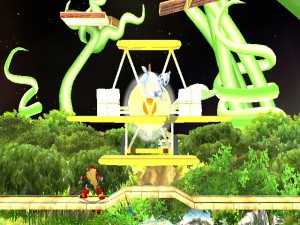 "Oh. You made a nighttime version of Rumble Falls." No.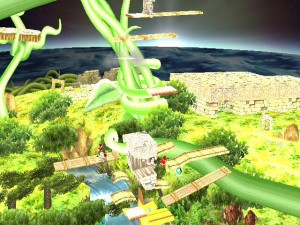 I made Rumble Falls in outer space!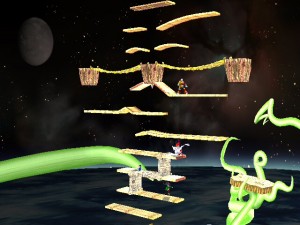 I know It's impossible for there to be a jungle in outer space, but I still love this idea.
I wanted this to be more than just a background swap, but I had no ideas for a texture hack. So feel free to re-texture this If you want.