Paper Mario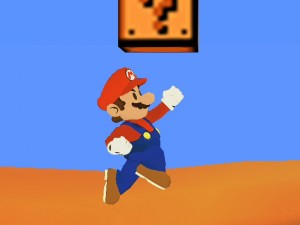 Yep, good old paper Mario, but this time with a twist.
This isn't a texture or vertex hack or anything, this is an animation hack to make Mario as flat as Mr. Game and Watch. It's done practically the same way too. Basically, every animation for Mario has been scaled down in one dimension or another to be flat.
Since this doesn't affect how he moves, however scaled flat he does, it's difficult to see the 2D effect in-game without moving the camera around him. This is why, while I was editing his animations, I went ahead and edited most of his animations where he turns around to make him flip, and I've made his dodges flip accordingly too. This makes the effect much more noticeable.
note: most of his animations work perfectly with simply his motion file, however, Mario's default moveset to cause his legs to occasionally not be flat and stick out like this: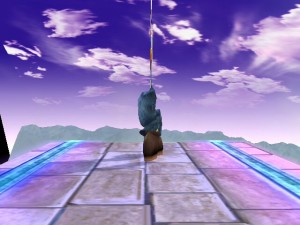 Which is why, thanks to the generous knowledge from Razanak7 (who also had the idea of making Paper Mario via edited animations), I edited his moveset to remove this effect. If you use both of these files, Mario will be entirely flat.
This will affect every Mario texture you have.
This will, however, in no way improve or otherwise affect how Mario normally plays.
If you have custom textures or models for Mario's cape, fireball, or fludd, you need to merge them with the fitMarioMotionEct.pac file, as they are the same.
If you have any PSA for mario, the fitmario.pac file will replace that and, as such, will cause the effect above if you don't use it. if you want a custom PSA for mario and still keep him flat always, you need to either use this file as a base to build the PSA off of, or you need to remove every instance of the events 18000100 and 18010200 and 18010300 from each of his animations (under the "other" event list).
Download: www.mediafire.com/?w418tc8jgyy4ljn
(Both files included, place in (SD):\private\wii\app\RSBE\pf\Fighter\Mario\)
As for the Paper Mario texture in the pics, that's just S' old Paper Mario texture (paper mache mario in the download archives), slightly improved by me. My version can be gotten here: www.mediafire.com/?fp0c9zvsh66lkae (it's a very simple texture)