Who needs to play Brawl, when you can draw Brawl battles with an Etch A Sketch?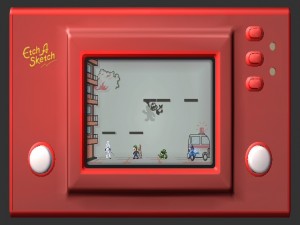 Enjoy that picture because It's the only one you're gonna get. Seriously there's nothing else to show of the stage. You've seen everything that there is to see. Stop reading this post and download the stage already:
www.mediafire.com/download.php?5aanc259rpzk42g
There's a problem with the TShadow texture for some reason, I don't know why this is but I'll try to fix It.