The true hero of time is here to KICK YOUR ASS in less than 30-motherfucking-seconds.

It's Yuusha (let's just call him that)! The hero of the RPG mode of Yuusha 30 (an awesome game for the PSP, look it up). This guy can save the world in 30 seconds (even if he was helped by a goddess…sometimes) so you can expect he will kick your ass rather fast. Who am I kidding? This is an Ike hack, this ain't fast at all!
Well anyway, I don't even know what to talk about so I will just show you the pics:

For those who have no idea (I'm betting, most of you) here's a pic of him.
The cover to the game, even.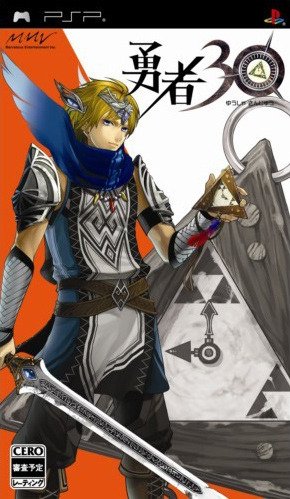 Yes the game has only been released in Japan for now…but it's getting an USA release in October.